Popular Posts
All Time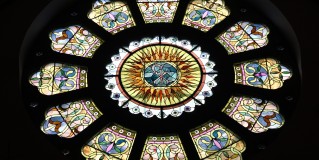 Change. Change is not something widely appreciated by most people – including me. I like my socks to be in the same place in the same drawer each morning. I enjoy kissing my wife and children at the same time each night before we go to sleep.
Change? Well, it just seems like more hassle than it's worth or perhaps too risky. What if I lose something I highly value when I change what I eat or wear, or how I behave?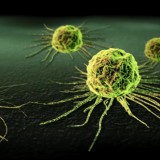 Cancer. That one, singular word cuts into the fabric of our lives with fear and anxiety, doesn't it? Every person knows someone who has battled against cancer – perhaps you know one who is in the middle of the fight right now. This lethal, fearsome disease is waging war against their body, seeking to wrack their frame with total destruction.

Cancerous Christianity - Part One
[ 29:50 ]
Play Now
|
Play in Popup
|
Download
(29)

Cancerous Christianity - Part Two
[ 35:55 ]
Play Now
|
Play in Popup
|
Download
(5)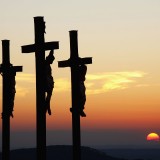 What do we value most? What kind of value do you and I place on our money, homes, cars, reputation, vacations, recreation, jobs, success, spouse and children, mom or dad, brother or sister…? It's not that good jobs, money, homes, or most of all, our family members are bad things to hold as dear. My family is incredibly precious and dear to me. But what do you and I value most… more than anything?

Satisfied
[ 37:31 ]
Play Now
|
Play in Popup
|
Download
(30)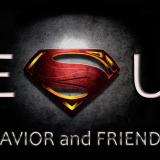 Just this past May, not more than 2 months ago, David Gonzalez, age 35, was busy remodeling an old home in Hoffman, Minn, that he had purchased for just $10,100. But while he was busy tearing out old insulation in the walls and ceiling of the house he uncovered what is considered to be the "Holy Grail" of all comic books: Action Comics edition No. 1. 1938 – the very first comic to introduce the Man of Steel, Superman.
Reports indicate the comic book had remained untouched in the home's ceiling for more than 70 years. Only around 100 issues of this comic book are known to be in existence today, and a recent sale of an Action Comics No. 1 edition in near mint condition took in 2.16 million dollars. To further heighten the attractiveness of Gonzalez's find for collectors, this past month marked another blockbuster film for Superman: Man of Steel. This was an incredible find, at an incredible time.
But the story goes on…

Superman vs. Jesus
[ 35:11 ]
Play Now
|
Play in Popup
|
Download
(140)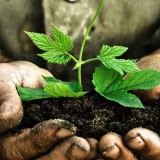 Jesus walked His disciples through streets, towns, and villages full of people who did not recognize Him as the Savior and Messiah. He took them into circles of sick, hurting, needy, crippled, leprous, antagonistic, and even hostile people. To all of these He demonstrated the truth and the infinite love and grace that could change their lives – forever.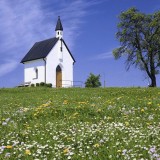 So you're wondering how to encourage a young pastor's wife? Are you unsure how to connect with her on a personal level? Perhaps you're not certain how to "become friends" with the wife of your pastor – simply because of the unique role they have in your congregation? Does she sometimes appear a bit frazzled, worn or distant, but you're not sure what to say in order to show her how much you really care? Here are some ideas and steps you might take…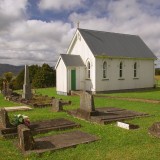 In this "results" driven age of church growth seminars and attention grabbing methodology, it would seem that a small church pastorate might equate as failure in the eyes of many recent seminary graduates. However, as Steve Bierly helpfully points out in his short yet poignant work: Help for the Small-Church Pastor, even the smallest congregation can fulfill the biblical purpose for the local church and honor God in their ministry.